Bulletin 30: Tank Heating Coils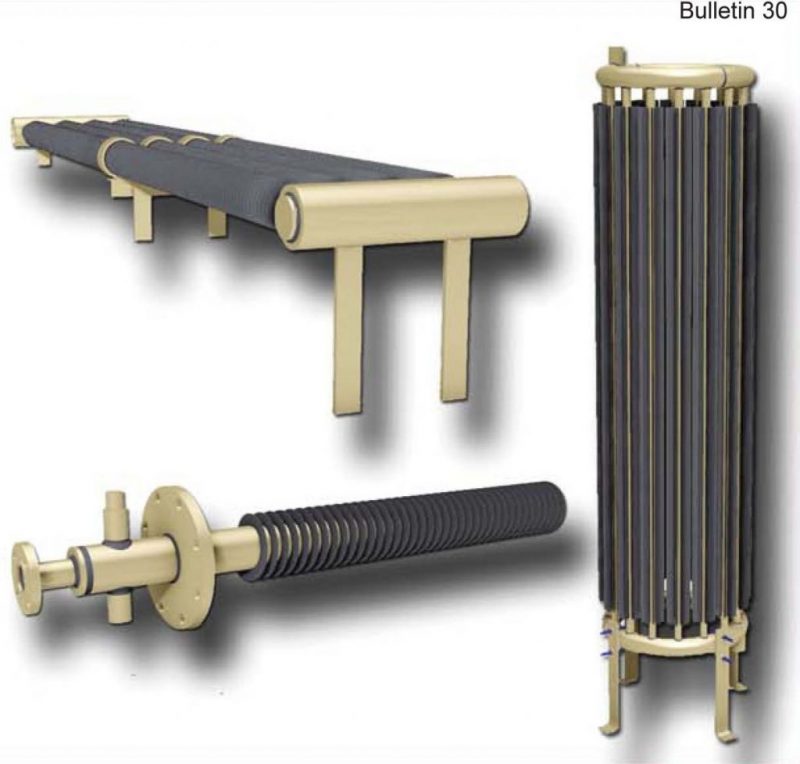 Tank Heating Coils For All Applications
Vertical design gives the best thermsyphon flow in tank and most efficient heat transfer.
Off-floor design allows for easier cleaning of tank.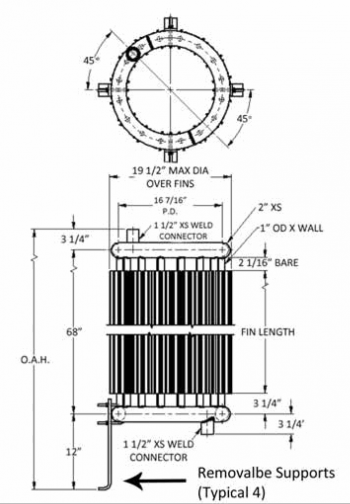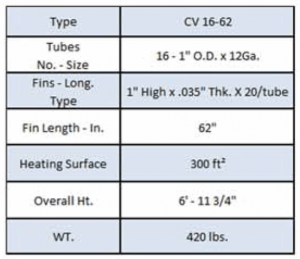 Bayonet Coils (Horizontal)
Direct connection to tank mounting flange
All connections outside tank
Helical fintube oriented in direction of thermosyphon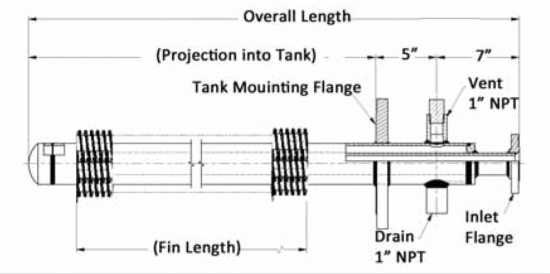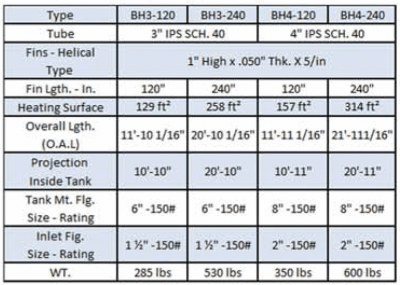 Horizontal Coils For Tanks With Low Liquid Levels
Parallel Flow for Steam Heating
Series Flow for Hot Oil/ Heat Transfer Fluid Heating
Fits thru a 23″ I.D. Manway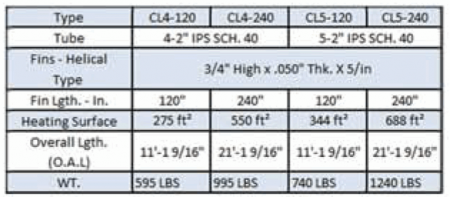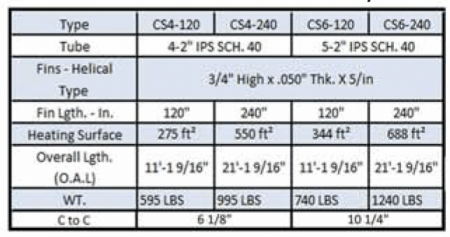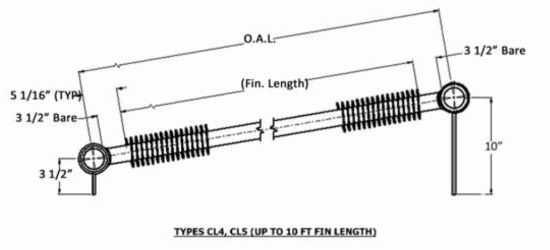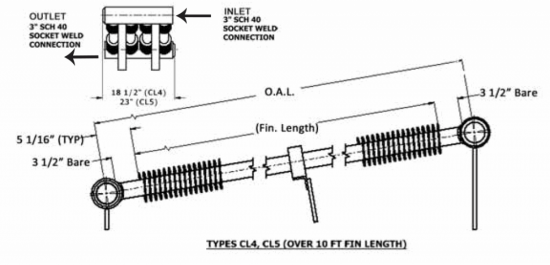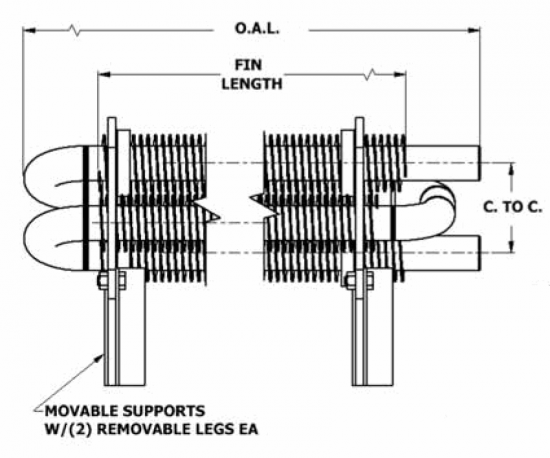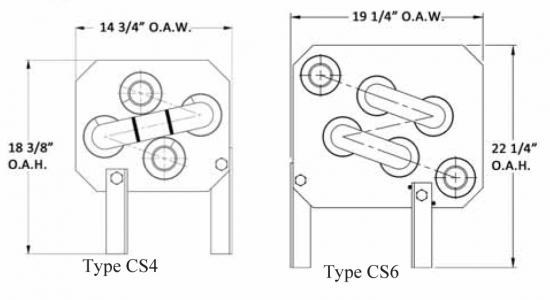 Note: Above Coils Are Standards
Heavier tube walls are available on all coils. Length of coils can be varied to suit requirements. Helical finned coils are available with varied fin combinations. Fin thickness is available from .035″ thru 0.134″ thick and its density ranges from 2 f.p.i. to 6 f.p.i. depending on thickness.
Download the PDF version of Bulletin 30